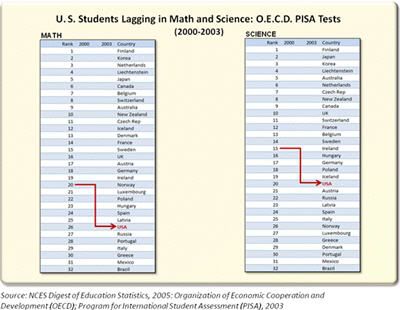 A good friend of mine who works in the government school system saw the graph above from yesterday's article:
American Idiots
. He was puzzled how we could could be achieving such horrible results when we spend more per pupil than Finland and keep the kids in school longer. He picked up his mouse and began to research the subject and discovered that Finland doesn't add
Fluoride
to the water. I helped him fill in some more of blanks.
Not only does the country not Fluoridate their water but
Finland (along with Denmark, Iceland, Norway, Russia, and numerous other countries)
have also banned the mercury preservative Thimerosol from their vaccines!
The CDC has been caught lying and obfuscating on multiple occasions on Thimerosal's connection to Autism
.
In addition, the country's vaccination schedule has
1/3 the total # of injections as ours…
and
½ our mortality rate for children under 5
….
(SIDS is really vaccination killing kids which many corrupt AMA monopoly physicians blame on SIDS so they don't have to tell the parents it was the shot they just sold them 1-2 days before that killed their kid…Click for link to PDF)
and, most importantly,
they have about 1/5 of the autism that we see in the United States!
It is amazing what you can discover when you quit trusting the
Central Bankster-owned MainStreamMedia
, the
Rockefeller-funded AMA

monopoly

medical establishment with the profit motive to sell the shots and treat the aftermath
, and
the government's school system
and you pick up your mouse and begin to research for yourself what you are about to inject into the developing brains of your children via the bloodstream.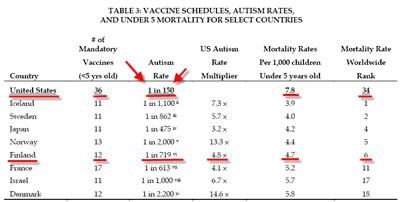 http://www.generationrescue.org/documents/SPECIAL%20REPORT%20AUTISM%202.pdf
Mouse Over Below To Magnify Warning Label
It says right there on the tube that it is poisonous...